.
| | |
| --- | --- |
| | CAST ORIGINAL STORMTROOPER ARMOR (ANH) |
Here are some additional pics of the cast original ANH armor, including closeups of the helmet:
You can see that I haven't yet attached the O2 cannister onto the belt, so I've put it in his holster for now! :)

The holster is made of leather and is patterned after the original. It should actually be hung on the left side since this is an ANH version (ESB is on the right though) but the way it's displayed in the corner of the room I wanted it on the right so it would be seen. :)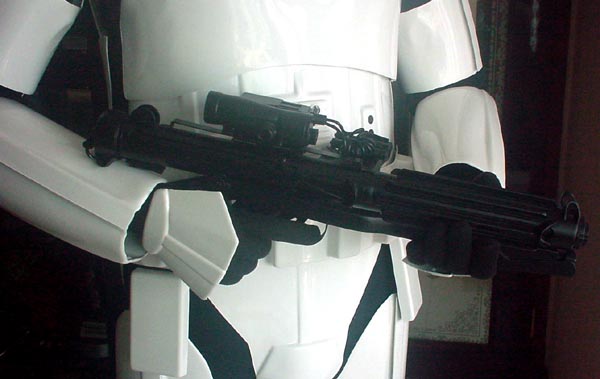 There, the joys of flexible arms and fingers! This is also how my Marmit trooper is posed.
The blaster is the best replica Stormtrooper E-11 blaster I've seen. It is virtually identical to the one pictured in the Star Wars Chronicles. For more pics of the blaster, see link further below.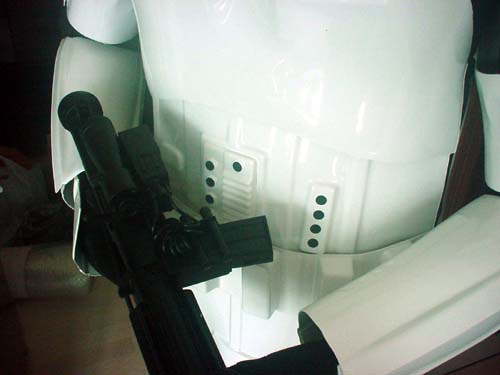 Trooper abs! (made of ABS too! :D)
More helmet close-ups: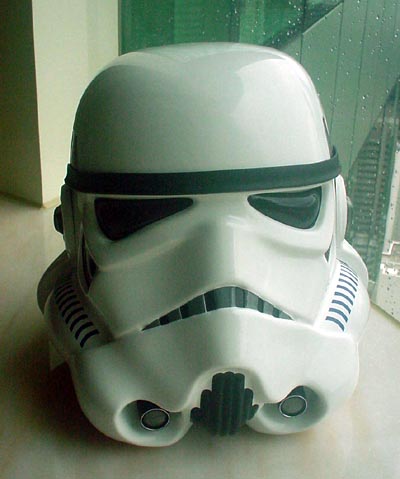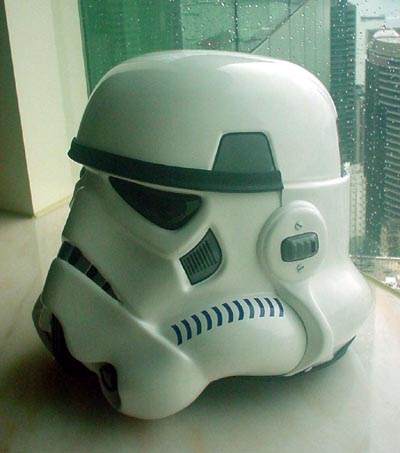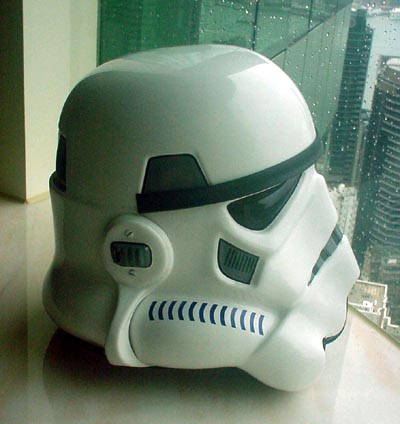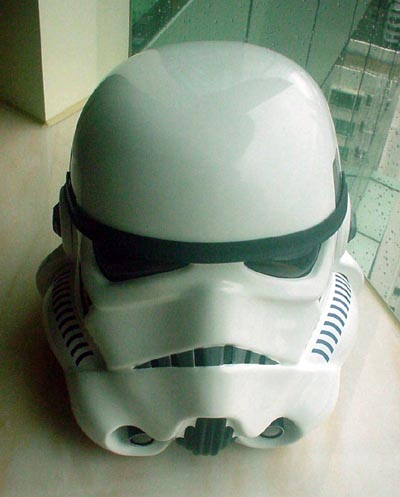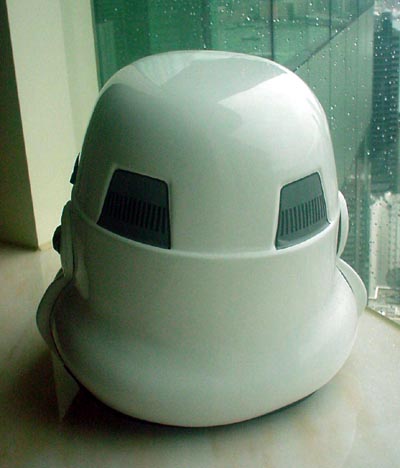 Close-ups of the Stormtrooper E-11 blaster: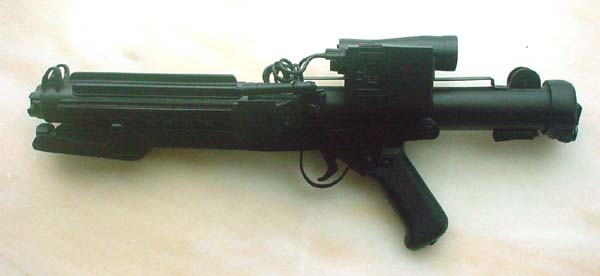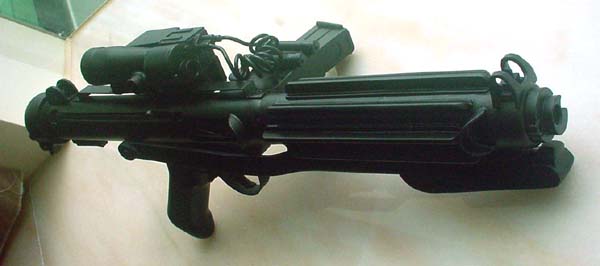 This blaster was made by "propfan", out of resin, metal and plastic parts. There are many different versions of the stormtrooper blaster, with slight variations in details in each of them. This one matches up exactly with the one shown in the Star Wars Chronicles. It's heavy too! This is by far the best replica blaster I've ever seen.
| | |
| --- | --- |
| | "POPULAR STYLE" STORMTROOPER ARMOR (ANH) |

And this is the armor I had previously, which is the type worn by 95% of the fan troopers out there. As you can see, it's very nice in its own right, but not totally accurate. You can see comparison pictures at the bottom of this page.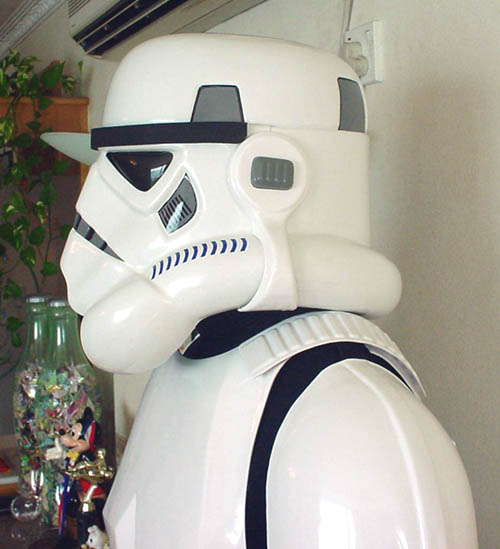 I forgot to paint one of the ridges (on the 'ear') black.
_________________________________________________
These are comparison pictures taken by the original maker showing the differences between the "popular" helmet and the cast original helmet (his name has been removed):