.
Ben Obi-Wan Kenobi Lightsaber (A New Hope)
SOLD!!
This is the most elaborate, certainly the rarest, and to many, the most beautiful lightsabre used in Ep. IV. Unlike Vader's and Luke's lightsabers which were based on antique flashes, Ben's saber was based on several different items. This saber is made by a reknown artisan in the UK and is certainly one of the best replicas of this saber I have ever seen. It's made out of metal, and is weathered to perfection.
One of the less-commonly-seen features of this saber is the color of the grenade section. Most people have it in black, but recently people have been starting to agree that the color is actually more like a rusty brown color, like how the actual WWII grenade would have been. Also, on the clamp, it has been concluded that the two 'bumps' are actually transistors, one of which has a washer around it. This saber attempts to recreate that (though what's used are not real transistors). Finally, the pommel has a flat bottom like the original and is closer in shape to the original than the commonly-used Armitage Shanks faucet knob.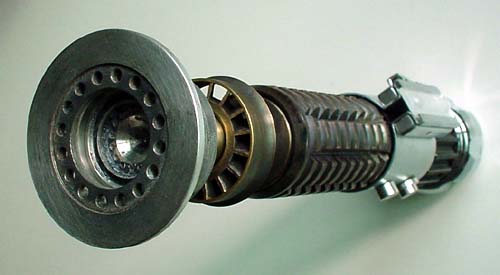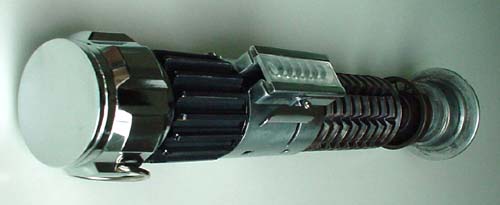 Here are some shots of the original (pics courtesy of The Parts of Star Wars):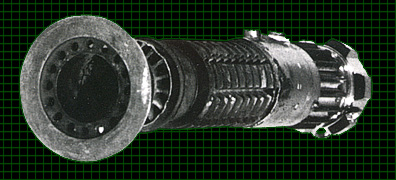 FOR SALE - $150 Now only $130!
This is the supreme Jedi Master's lightsaber as seen in the Episode I Visual Dictionary. The original was based on a Praco flashgun, but since those are way too rare to find, I've used the next best alternative, a Bolsey No. 2.
The emitter is a Lamborghini Countach wheel hub from a model kit, just like the original.
There is still one detail missing, which is a screw-head thing on the back of the saber beneath the shroud.
(I'll take better pics some time - these are a bit crap!)