.
At first, I wasn't quite sure whether or not I liked the Ep. I lightsabers, but they've grown on me a lot!
All three of these replicas were made by "HKC" (original name removed upon request), a very reknowned lightsaber maker. As you can see the quality is astounding. These replicas are made of solid aluminum, and are also EL-compatible (ie., accepts a electro-luminiscent blade). Once I get some blades I'll post pics of them in their full glory!
From the top, the sabers are those of Obi-Wan Kenobi, Qui-Gon Jinn, and Darth Maul: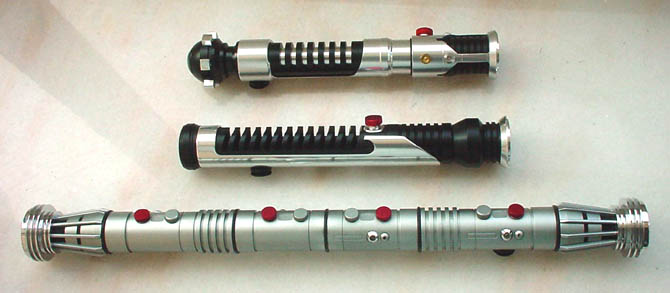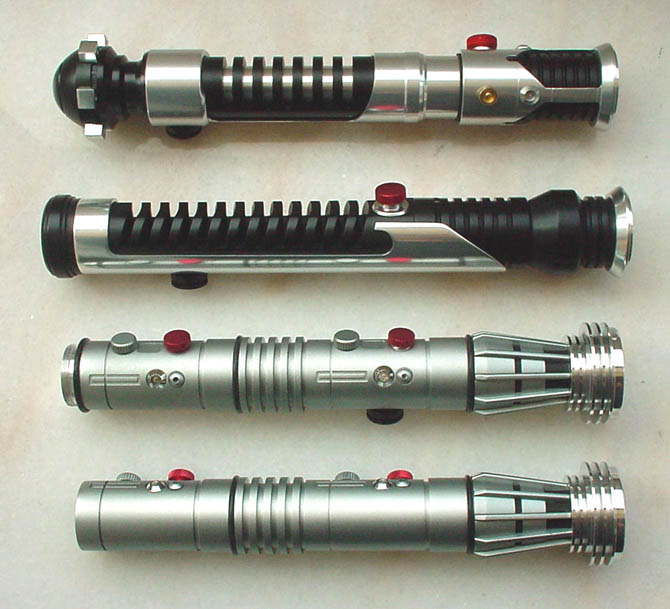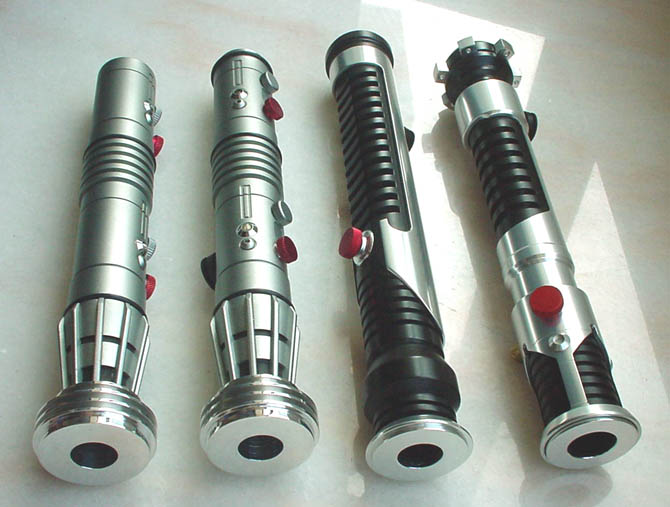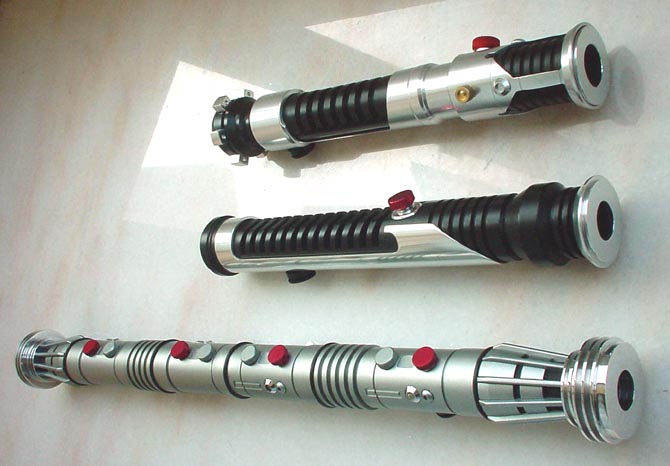 Click here for more individual shots of each of the sabers.