.
Here are some more pics of my lifesize Yoda's: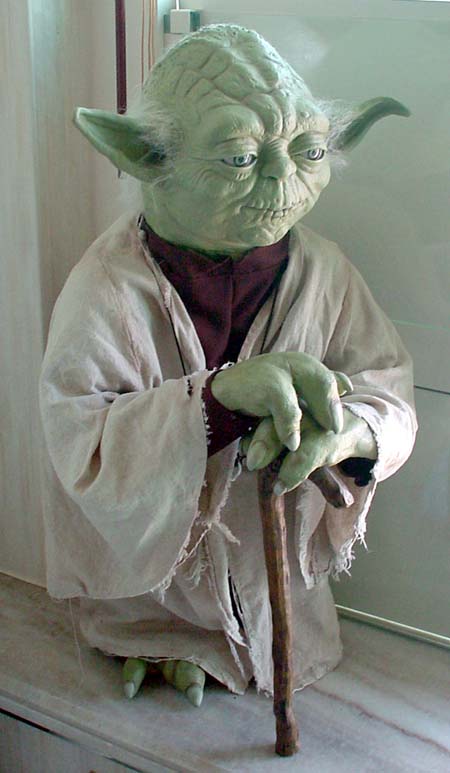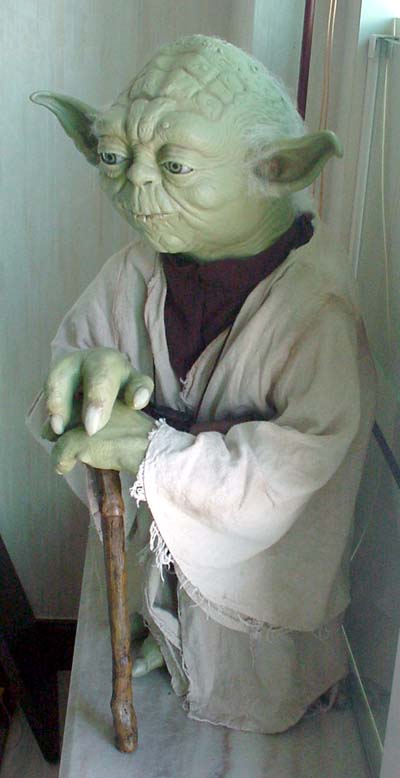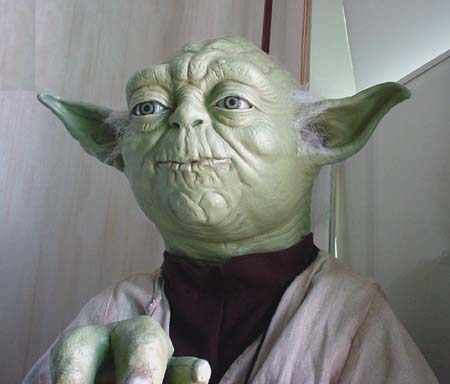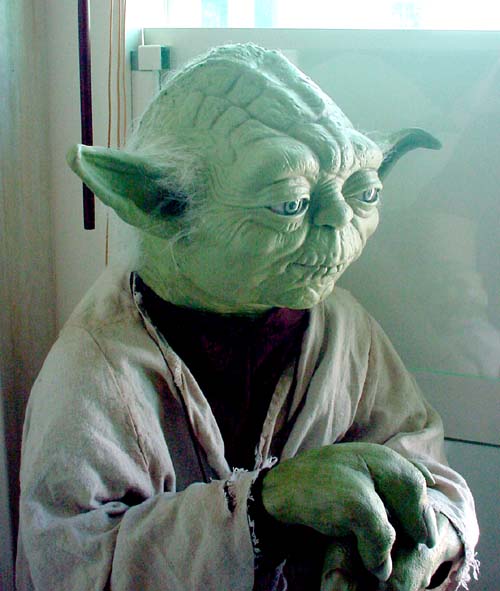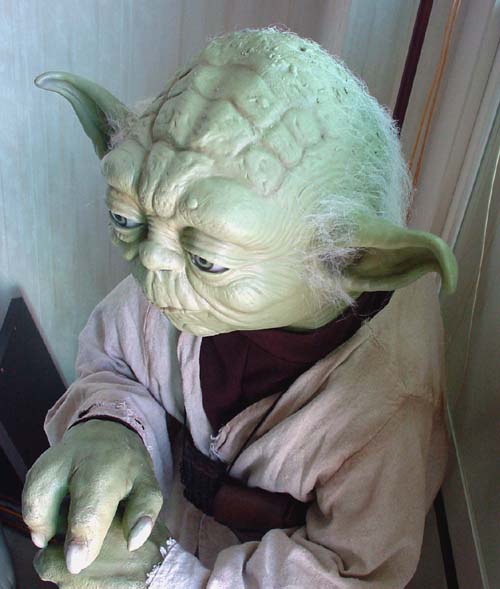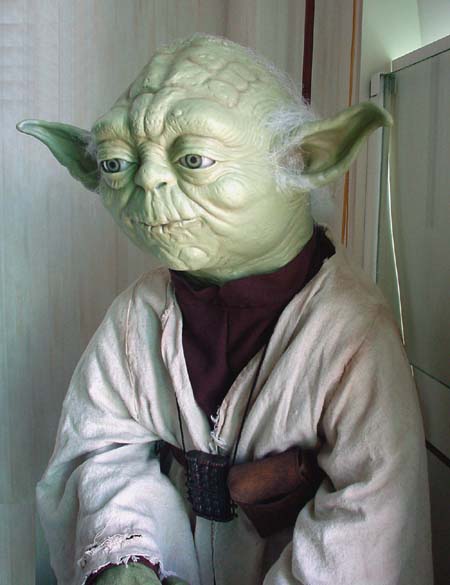 "Lost his clothes Master Yoda has. How embarrassing... hooow embarrassing..."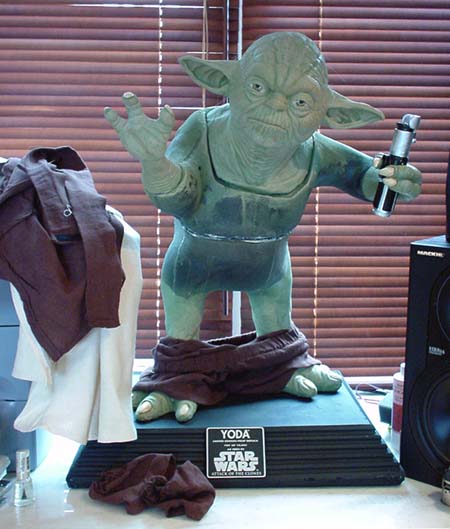 OK, before anyone thinks I'm mentally sick, let me explain the above picture...
The original Rubies Yoda came with punched hair that didn't look very appetising at all: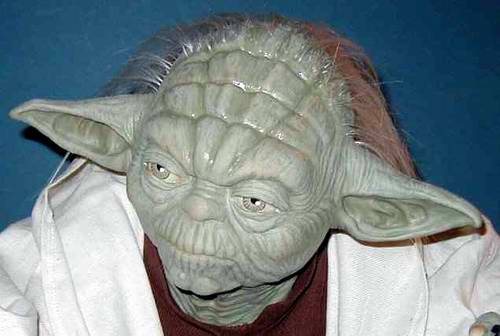 So the first thing that I did was to pull out all the hair and put it all back on in a different way to make it look better. But I didn't want the hair to get all over the clothes, so I took them all off. At least that's my excuse and I'm sticking to that story so there! :)
Here's a side view showing his hump, and His Royal Baldness: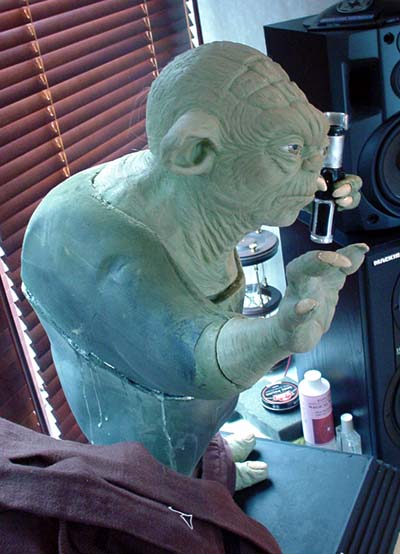 The hair was reapplied bit by bit, and with the use of Pritt Stick paper glue!! The good thing is that the glue is not very noticeable at all. These are some of the pics I used as reference when doing the hair. It's very difficult to get the thin, fluffy look, but one thing is quite apparent - his hair is very long at the back!
Anyway, here are more pics of him, after his hair job: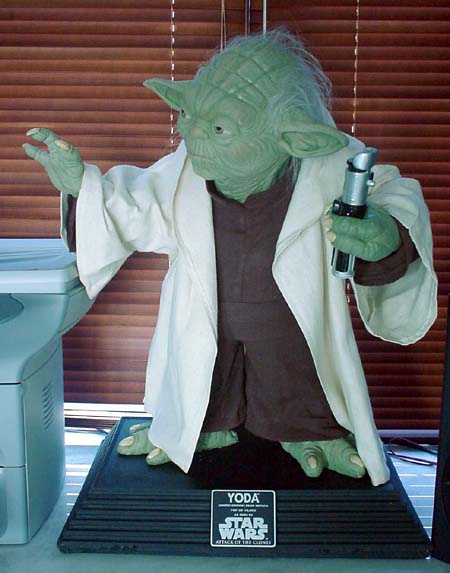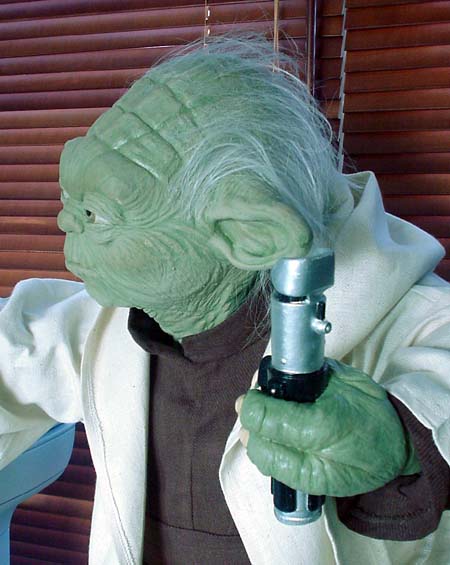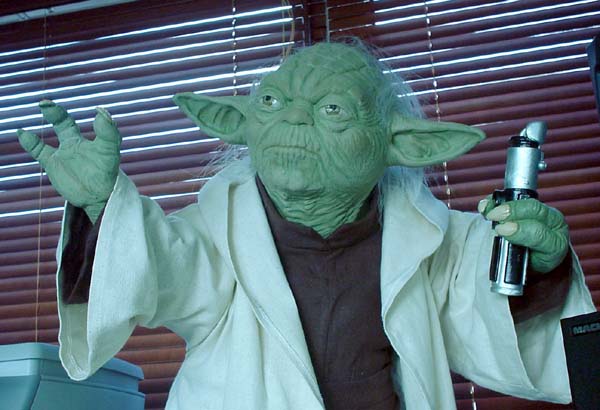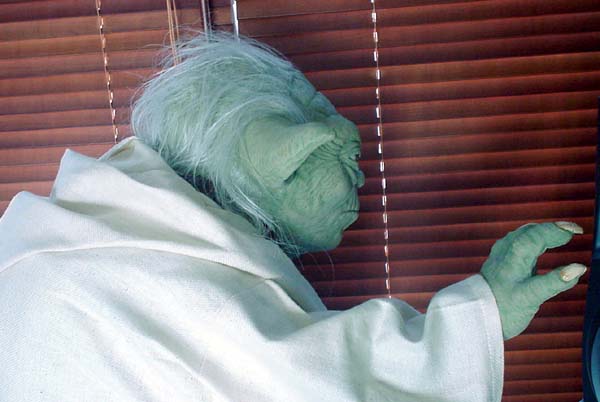 | | |
| --- | --- |
| | YODA - ESB (Illusive Concepts version) |
Previously, this was the ESB Yoda I had:
This is the one sculpted by Mario Chiodo and produced by Illusive Concepts, Inc in the 1990's. This one is numbered 8600 out of 9500.

It is made of latex just like the original Yoda seen in the movie, and has real goat's hair on his head.

It stands 26" tall, and I enhanced and improved this Yoda in the following ways:

EYES - I replaced the original eyes which were dead and lifeless, with silicon eyes (cost me about $50). The eyes are therefore now much more life-like and realistic.

"NECKLACE / FLUTE" - I have added an extremely accurate replica "necklace" (some say it's a "flute") that Yoda wears. Now his chest doesn't look so bare anymore. This thing alone also cost me around $50.

NAILS - I painted them a brighter color so they would look like the original in the movie. Previously, they were just green like the rest of him.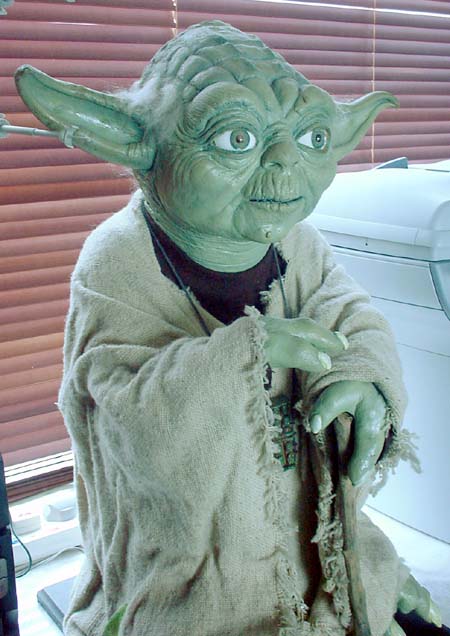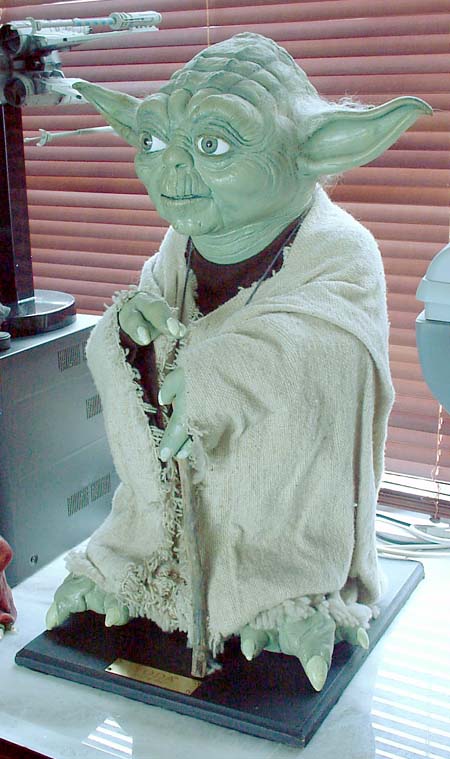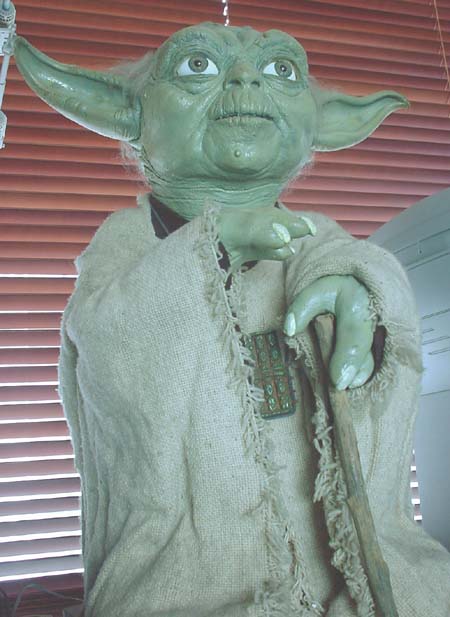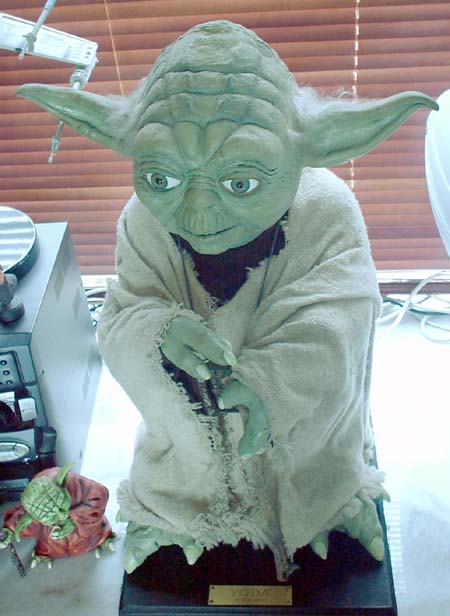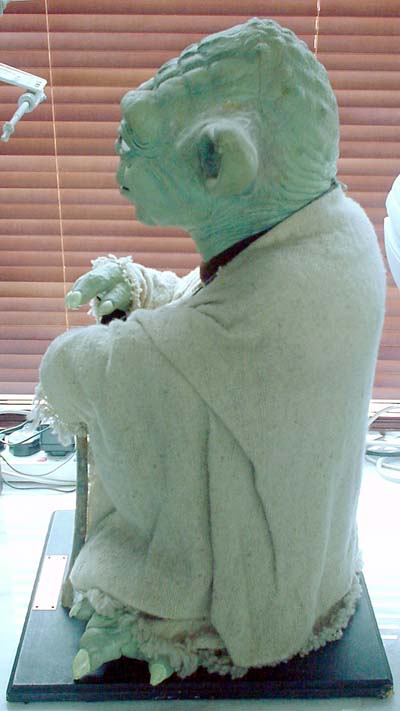 Here you can see closeups of his nails and the necklace/flute: